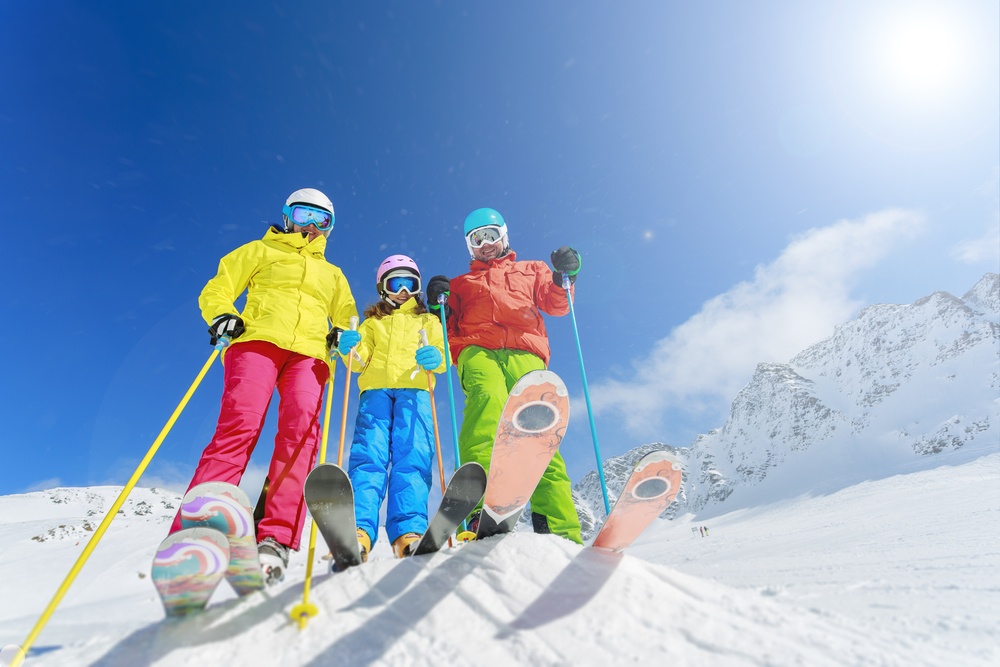 It's easy to let obligations derail you from staying active during the holidays.
Everything from Halloween parties to buying Christmas gifts tends to take up most of your free time. Add to that equation the delicious but unhealthy treats that magically appear this time of year and you've got a recipe for disaster.
To help combat the holiday health grunge, we've compiled this list of ideas for staying active as a family all season long.
THE BENEFITS OF FAMILY FITNESS
Before we dive into the different ways your family can stay in shape this holiday season, let's talk a little about why this is so important. As an adult, you know why it's crucial to stay active (just watching your waistline helps keep you informed), but kids are affected just as much by inactivity as adults.
Studies have found children that exercise regularly experience the following benefits:
Stronger muscles and bones
Less excess fat
Smaller chance of becoming overweight
Decreased risk of developing type 2 diabetes
Lower cholesterol and blood pressure levels
Better sleep
More positive attitudes
Better ability to handle both physical and emotional stress
In addition to the health benefits of exercise for children, staying active together as a family has its own set of perks. These include creating a stronger family bond, making memories, and keeping kids out of trouble.
FITTING FITNESS IN DURING THE HOLIDAYS
Family fitness doesn't have to be a drag. Think beyond the gym to things that your kids would enjoy doing with you. Make fitness fun and you'll stick to it. Here are a few ideas:
Walk, instead of drive, around your neighborhood to look at Christmas lights.
Take ski lessons.
Go ice-skating.
Compete with active video games.
Have a dance-in-the-dark party at home with flashlights and glow sticks.
Create fun indoor games like hopscotch by using painter's tape on your floor.
Bundle up and have a snowball fight.
Play Twister.
Go swimming in an indoor or heated pool.
Create an indoor obstacle course.
These ideas are all dependent upon the age of your children and the area you live in (obviously, you can't have a snowball fight with no snow). But there's something in there for everyone!
The key is to be creative and don't be afraid to get a little silly. Even older kids will have fun if they see you, the adult, loosening up too.
FAMILY FITNESS AT AMARILLO TOWN CLUB
At the Amarillo Town Club, we offer fitness for all ages and levels. Come enjoy our indoor heated pool this season, or drop by to learn other ways to keep your family active despite the chilly weather.
Contact our Fitness Dept. and allow our friendly experts to help you find fun ways to work out as a family!