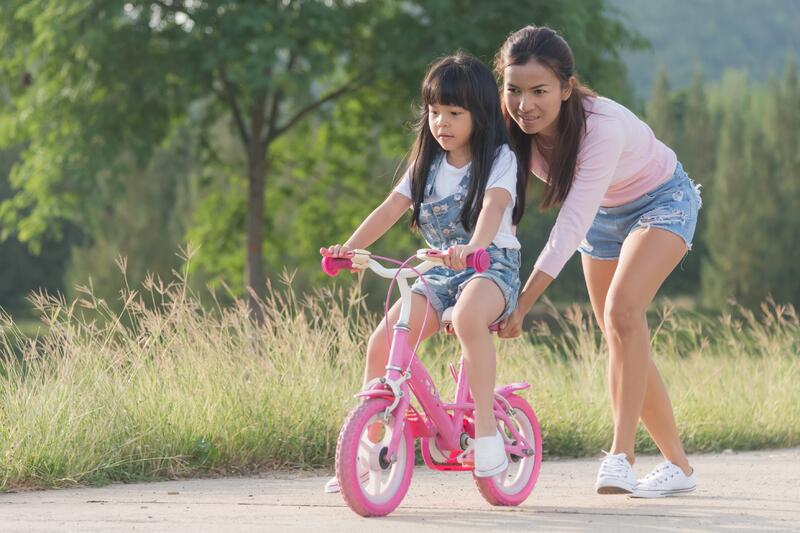 Summer is almost here and with it comes a multitude of outdoor activities – many of which would be fun for you and your family.
That's certainly the case in Amarillo and the surrounding area, where we have plenty of healthy outdoor activities to keep you active throughout the summer. They'll also help your kids maintain healthy habits and motivate them to reap the benefits of a lifetime of exercise.
Here are a few of our favorite fun, healthy activities in the Amarillo area:
1. CYCLING
Cycling provides more than just an excellent workout: It's also fun for people of all ages. Research has shown the many health benefits of cycling, from improving your heart health to helping you manage your weight. And you can do it almost anywhere.
The opportunities for biking in the Amarillo area are nearly endless. Palo Duro Canyon has a variety of trails, as does the Wildcat Bluff Nature Center.
2. YOUTH ACTIVITIES
Sports are another great way to keep your kids active while providing plenty of opportunities for parents to get involved. Here are just some of the organizations in Amarillo that offer youth sports
KIDS INC.
Kids Inc. was established in 1945 and offer sports such as flag football, soccer, volleyball, T-ball, coach-pitch softball and much more.
YOUTH BASEBALL AND SOFTBALL
The main youth baseball leagues in Amarillo are the Amarillo Area Rotary Youth Baseball League, West Texas Youth Baseball, and the Canyon Baseball Association. High Plains Fastpitch is a softball league for girls.
TENNIS
The Amarillo Area Tennis Association offers a summer junior program. And many of the parks and schools in town have tennis courts available for the public.
3. HIKING
You'll find plenty of excellent settings for family hikes in and around Amarillo. Palo Duro Canyon and Wildcat Bluff have plenty of trails that allow you to exercise and enjoy the incredible natural scenery. You can hike at your pace on trails that range from simple to difficult, and even check out nearby exhibits after your hike.
4. DANCING
It doesn't take much to get kids dancing, whether they're indoors or outdoors. Just turn on some music and encourage them to get moving. Moreover, you can join them and enjoy a fun workout that increases your heart rate, helps you lose weight, improves your muscle tone and posture – and more.
5. JOIN A CLUB
Joining a family-friendly fitness club is one of the best ways to keep your family healthy. Unlike a lot of gyms, family-oriented clubs allow you and your family to participate in activities together. You'll stay in shape without taking quality time away from your family.
Want to join a fitness club this summer? Get a summer membership at the Amarillo Town Club!