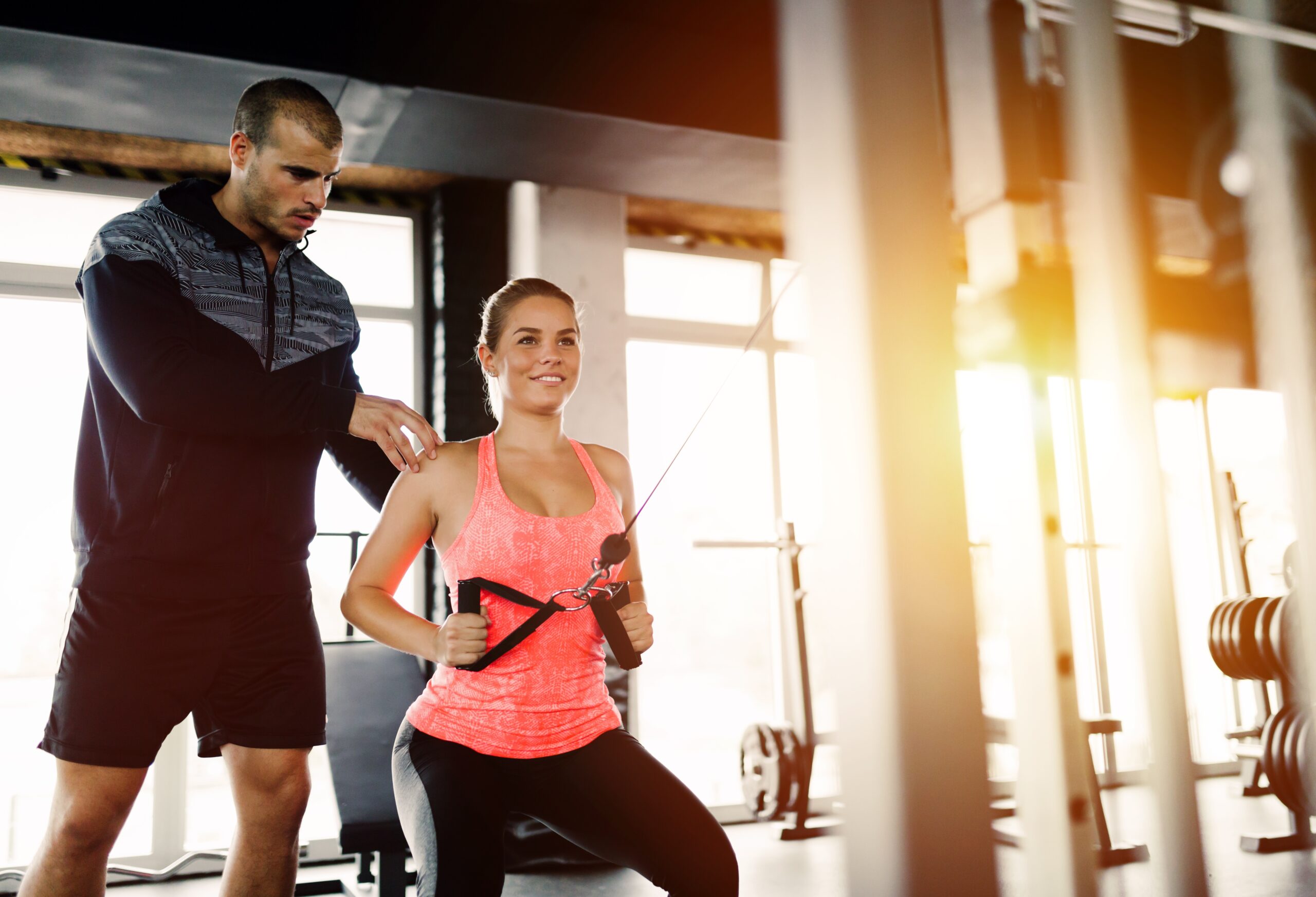 Getting into shape can be a challenge, especially if you don't know where to start. Additionally, finding the motivation to keep exercise once you do start can be incredibly difficult.
A personal trainer can help you develop the right workout plan to meet your fitness goals. They can also push you to workout harder and burn more pounds and encourage you to keep moving.
The Amarillo Town Club offers a variety of personal training programs to fit your individual exercise needs.
ONE-ON-ONE & SMALL GROUP TRAINING
We have fitness options to fit your lifestyle. Our personal trainers can work with you one-on-one, dedicating their full time into helping you achieve your fitness goals. The ATC Fitness Team can provide you with direction and advice on everything from form to diet and nutrition.
If you prefer exercising with a friend, try our small group training. The ATC Fitness Team can provide you with direction and advice to help you figure out how to move forward in reaching your fitness goals.
BODY ASSESSMENT & WORKOUT PLANS
If you're looking for a personalized plan but don't necessarily want a personal trainer, we offer complete body assessments. These scans will reveal information like your body fat ratio, weight and much more.
Once we've analyzed your results, our fitness experts will create a personalized workout plan to help address your problem areas.
Want To Gauge Your Health? Get A Fit 3D Body Scan.
TRIBE TEAM TRAINING
TRIBE is a group training system used all over the world. TRIBE Team Training sessions are lead by a skilled instructor for six weeks. Some of the benefits you'll receive through TRIBE include measured results for motivation and accountability, encouragement from a dedicated and inspiring coach, encouragement from your peers and other like-minded people, and a sense of community and purpose.
We offer three programs, all of which focus on functional fitness:
TRIBE Fit: By combining high-intensity strength training, power and conditioning exercises and mobility training, TRIBE Fit enhances your athletic performance to help you achieve a lean, strong body.
TRIBE Core: Core uses low-impact, moderate-intensity exercises to help you develop a strong and stable core.
TRIBE Life: Similar to Core, TRIBE Life uses low-impact, moderate-intensity exercises to help shape your core. However, Life also combines full-body aerobic movements, 3D functional exercises and mobility exercises to help renew your energy.
Whether you're looking for a one-on-one personal trainer to whip you into shape, an invigorating TRIBE group workout or a customized plan fit for you, the Amarillo Town Club has everything you need to get into shape this summer.
If you want to find out more about TRIBE Training, check out the link below.