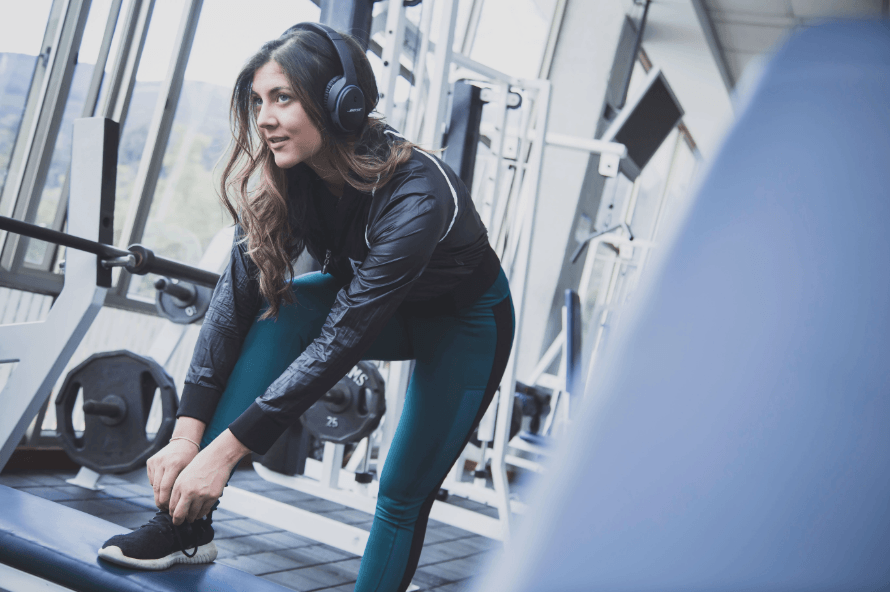 Spending time at a local gym and fitness center is more popular than ever, and many fitness-conscious people are going all out and investing in gym memberships.
But some people who would love to get fit at a local facility hesitate. Why? One major reason these days is what is known as "gym intimidation."
What Exactly Is Gym Intimidation?
Gym intimidation is a feeling of anxiety or even fear while present in a public gym – or at the thought of visiting one. It can take many forms and stem from many causes. Here are the main ones:
You feel as if everyone else in the gym is watching you, judging your performance. You may feel embarrassed if you don't know how to operate an exercise machine, for example. You might also be afraid of accidentally damaging the equipment or hurting yourself by misusing it.
You may be self-conscious about your current physical condition or appearance. It might seem as if everyone is comparing you to everyone else. Seeing all those other "perfect bodies" around you can be intimidating.
Aggressive salespeople may roam the halls of some fitness facilities. They may be particularly apt to target newcomers, and you may fear being pressured into signing up for too much too fast.
Sometimes, the regulars can be intimidating to the "newbies" as well. They may have established cliques or cast a suspicious eye at all newcomers.
Some hardcore exercisers may be impatient with those who make even a small mistake, like not putting the weights away just right or taking a little too long on a particular exercise machine.
How Do I Get Past Gym Intimidation?
You don't have to deprive yourself of all the benefits of your local gym because of gym intimidation. It can be overcome. Here are several ways to put it behind you:
Don't go alone – come with a friend or multiple friends. Also, consider joining a group fitness class so you can develop new friendships right at the gym. In fact, you can find a supportive community at the gym that will encourage you and work out with you all the way.
Get a personal trainer. A trainer can guide you step by step to reach your personal fitness goals. He or she will also be able to acquaint you with the weight lifting machines and other exercise machines so you know how to use them and stay safe while doing it.
Don't be afraid to ask a gym employee to explain things to you. It's their job to answer your questions, help you get acclimated, and make sure you feel comfortable in the gym environment.
Choose a fitness facility that is known for its friendly environment, gives you great offers without high-pressure sales tactics, and lets you customize your own gym membership or workout routine.
Remember that nobody starts off in perfect shape. Everyone has to work at it over a period of time. And not everyone has the same fitness goals. You don't need to measure yourself against others but simply do your best to keep progressing toward your personal vision of your future self.
For a local gym that eliminates gym intimidation and that welcomes beginners and old pros alike – consider Amarillo Town Club. You can visit us online today to find out more or to get started on your own personal exercise program.