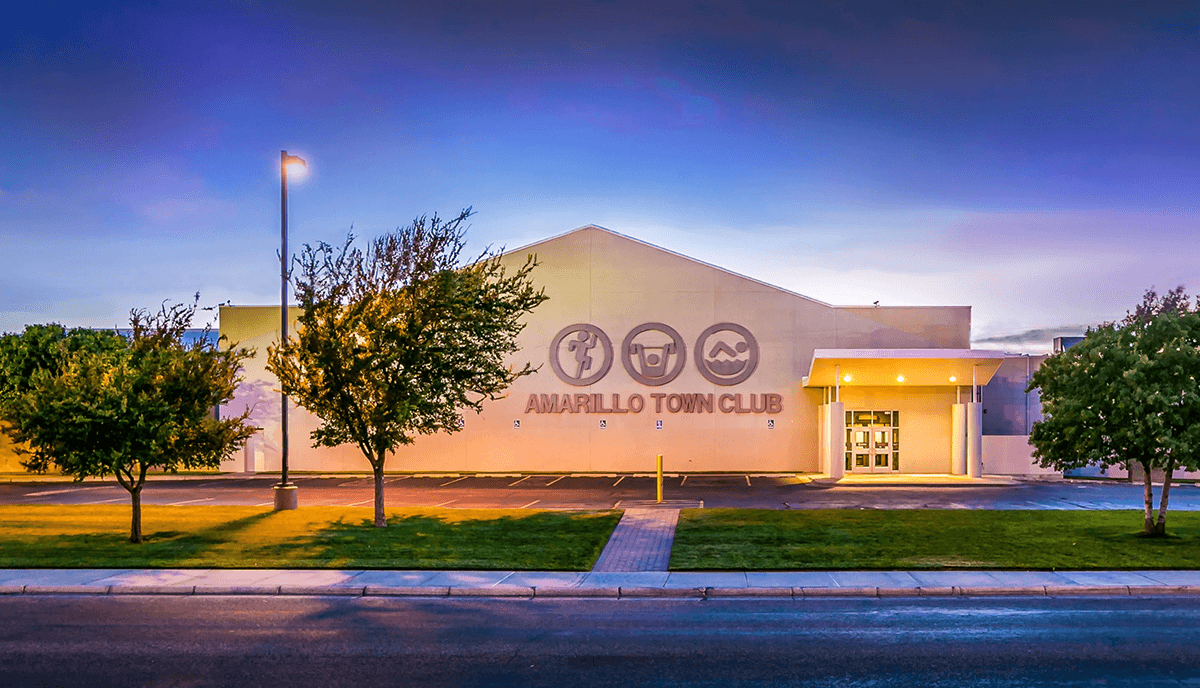 As autumn hits and winter looms, those who take staying fit and active seriously begin to fear that they may fall into the trap of winter weight gain. Most likely, you will be looking at working out indoors most of the time during the colder weather – or at least more often than during the spring and summer.
That brings up the age-old question "Where is the best place to work out this winter?"
On the one hand, you can certainly carry on with home workout routines, but they have their limitations. Gyms minimize distractions, give you superior space/equipment, and prevent weather from "being an issue." But which gym is best – locally owned or big-chain?
1. Support Your Local Community!
Here we're going to argue for the benefits of using a smaller, locally owned gym this cold season (and all year long). The first reason that comes to mind is that local gyms keep your "workout dollars" local.
Amarillo Town Club is a not for profit gym that pours money into local community causes and charities. It's good to know that you can both stay in shape and improve the "shape" of your local community at the same time!
2. Better Affordability
Many locally owned and operated gyms offer more affordable membership and usage rates than do national chains. And you can still get the latest equipment and a great variety of equipment and programs at this lower price point.
Why pay extra to feed your dollars to a big-name national gym that has little commitment to community you live in? You can get access to all of the most up to date (and well maintained) workout equipment, adequate space, and full amenities without paying more.
3. Community, Friends, & Daily Motivation!
For the reasons already mentioned above, many of your friends and neighbors are probably already choosing a local gym for their workout locale. By joining a group fitness class, you can stick with them, form new friendships too, and constantly encourage each other to keep motivated all year long.
Being part of a "family" of fitness-dedicated individuals all from the local area and at a gym that is also from there creates a whole different atmosphere. It's as American as it gets – of the people, by the people, and for the people.
Interested in joining a local gym and/or group fitness class in the Amarillo Area? Contact Amarillo Town Club today to find out more about our great diversity of programs that meet everyone's needs, from the "barely beginner" to the "old pro!"