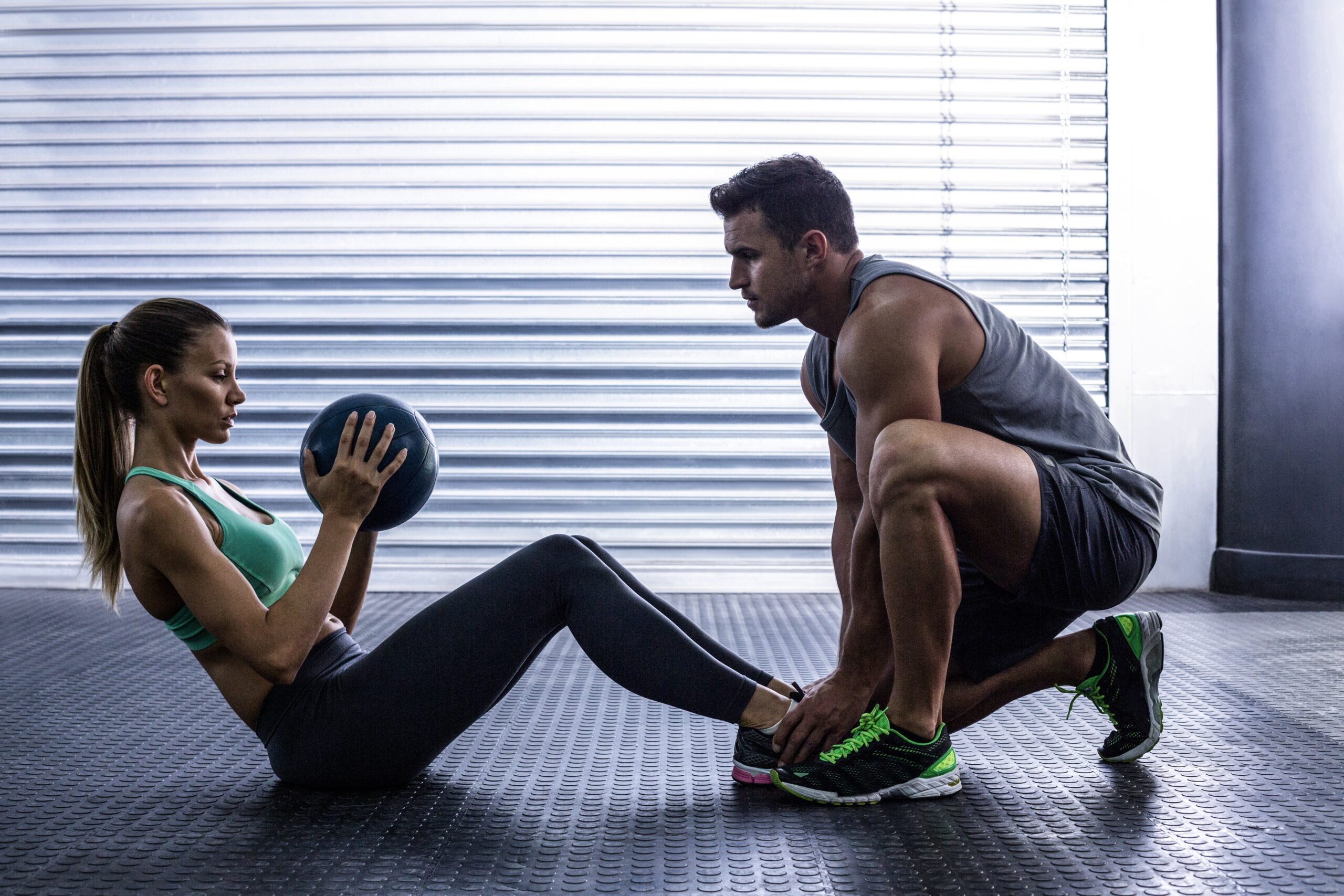 There are many benefits to hiring a personal trainer, from professional instruction to a good dose of motivation that can kick your workouts into another gear.
But the progress you make is only as good as the relationship you have with your instructor. Like any relationship, it's a two-way street. The following tips will help you get the most out of your trainer – and your workout in general.
1. DON'T BE AFRAID TO SPEAK UP
If you aren't getting what you expected in your trainer, don't be afraid to talk to them. Whether you feel like you're working too hard or not working hard enough, let your trainer know if you are comfortable with his or her approach. Always being up front will keep your workouts moving in the right direction.
2. REVIEW YOUR WORKOUT
Ask for a summary and progress report from your trainer at the end of each session. They may have specific reminders for future workouts while you should always ask why your trainer made certain changes or adjustments to your workouts. These reports will help you ensure your workout plans stay on track, as well as motivate you to work even harder.
3. CHOOSE A CERTIFIED TRAINER
It's important to make sure that your trainer is certified by a credible organizations such as the National Academy of Sports Medicine (NASM), the Aerobic Fitness Association of America (AFAA), or the American Council on Exercise.
You should also observe some of the trainers in your gym to see how they work with clients and be sure to ask current clients to learn about the different styles and personalities of each trainer.
4. BE HONEST
Maybe you stayed out too late the night before, or you've gained a few pounds in the last week. Always be upfront with your trainer as to the reasons why you're sluggish or why you put on a little extra weight. Chances are, they'll be able to give you some pointers to break bad habits and keep the weight off.
It's especially important to let your instructor know when you are in pain; it's never wise to continue working out when you have an injury.
5. MAKE THE MOST OUT OF YOUR HOUR
Treat your relationship with your trainer as a professional one. That means leaving your phone and other devices on the sideline during the entire workout. When you're with your trainer, make sure you're all in. This will help you burn more calories and get more out of your hour together.
At the same time, you should also hold your trainer accountable. Let them know if they seem distracted or are chatting with other trainers and members during the time they should be working with you.
6. BE OPEN-MINDED
While you might think that you know the exercises that are best for you, never be dismissive when your trainer suggests a new workout or routine. After all, you've hired them for many reasons, including that they have expertise regarding various exercises and when to use them.If you don't like a particular exercise, ask if you can do them at the beginning of your session to get them out of the way.
7. TAKE NOTES
You probably remember that in school or training, you learned more when you took notes. The same principle applies for your workout routine. Bring your tablet, phone, or an old-fashioned notebook to take note of any modifications or additions to your fitness program. You can also record your progress and keep track of your success.
The Amarillo Town Club offers expert personal training in both one-on-one sessions and small group programs. We have partnered with Real Results Fitness of Amarillo to provide you with the best personal training and nutrition advice in town. Contact us today to sign up.