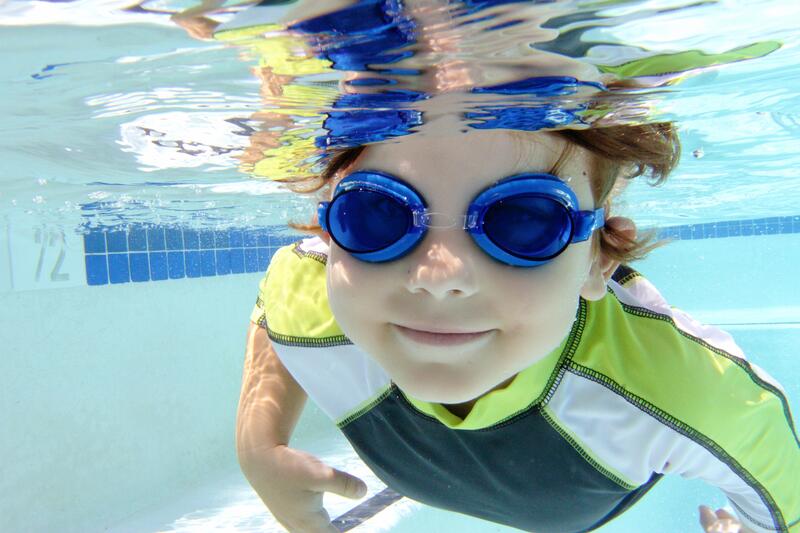 Swimming isn't just a fun activity that you and your family can enjoy together or individually. It's also an important life skill that your child should learn early on, and will serve them well for a lifetime.
Not only is it beneficial for their health, but it could even save their life. Here's a look at a few reasons as to why you should enroll your child in swim lessons.
6 REASONS TO ENROLL YOUR CHILDREN IN SWIM LESSONS
1. Safety
Knowing how to swim is an essential skill to ensure your child is safe around water. Studies show that drowning is one of the leading causes of accidental death in the U.S. among children ages 1-14. While you might be able show your child some swimming basics on your own, enrolling them in swim lessons with a certified instructor at a reputable facility will make sure they learn proper technique and develop endurance.
2. It's A Lifetime Activity
Swimming is something your child can do for the rest of their life, which isn't always the case in other sports and activities. Swimming is a low-impact, healthy option for older adults, too.
3. Health
The benefits of exercise are well-documented, and swimming is one of the best forms of exercise because it works every muscle group without putting extra stress on the joints and bones. With childhood obesity at an all-time high in the U.S., swimming can help keep your child get fit and provide them with a fun outlet. It's also an excellent way for them to burn off that energy.
4. Adjusting To The Water
It takes some kids longer than others to adjust to the water — water splashes on their face or gets in their mouth and up their nose — and letting professionally trained swim instructors help them adjust can keep them from becoming too frustrated. With time, and proper instruction, it's a good bet that your child won't ever want to leave the water.
5. Swimming And Other Sports
Swimming is indeed a lifetime skill and by learning to swim your child will have the necessary tools to take part in a variety of other activities, such as canoeing, kayaking, surfing, scuba diving, as well as triathlons.
6. Social Skills
Participating in swimming with children of a similar age and ability will enable your child mix with other children outside of school and learn valuable social skills — and get them away from constantly watching TV and texting!
The Amarillo Town Club provides the ideal environment for teaching your child how to swim. Our certified swim instructors focus on water safety, along with technique, form and proper breathing. Contact the ATC today to enroll your child in Amarillo's best place for swim lessons.