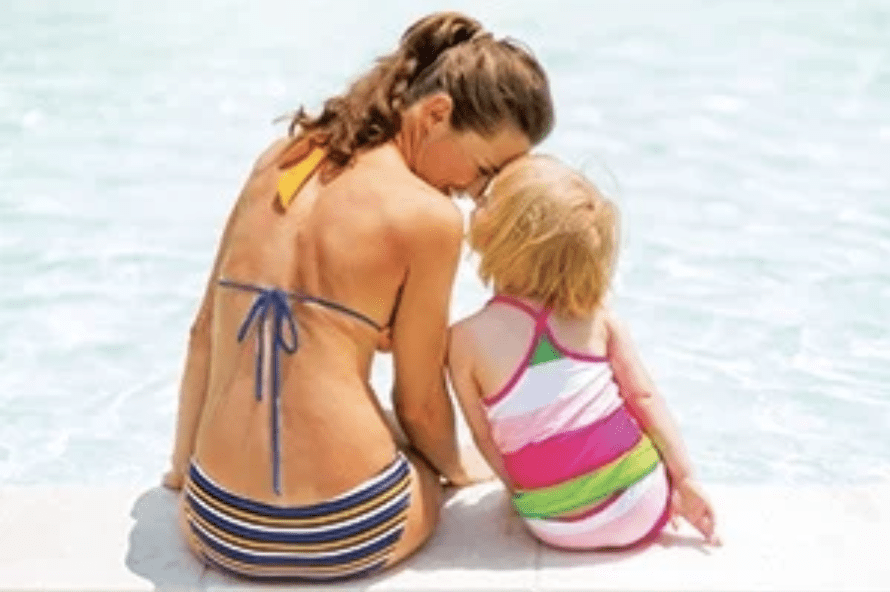 One of the most common questions we get from parents is: When should my child learn to swim? The answer may not be so simple. Teaching your child to swim can help encourage your child to enjoy being in the water and how to do so 
safely
. But how do you know 
when
 your child should begin swim lessons?
GETTING STARTED
Ultimately, some kids seem to naturally take to the water. If your child yearns for more than just the bathtub, early swim lessons are a great idea. Most importantly, children should enjoy being in the water, so don't force the issue.
According to the 
American Academy of Pediatrics
, children age 4 or older should be enrolled in formal swimming lessons. This is the age when it is believed that they are developmentally ready to effectively coordinate and perform swimming motions.
However, a small
U.S. study in 2009
 found a significant reduction in the risk of drowning for children ages 1 to 4 who had participated in formal lessons. While swim lessons may not prevent drowning, these preventative strategies may reduce the overall risk for young children.
BENEFITS OF EARLY SWIM LESSONS
There are a number of benefits to early swim lessons for kids, as well as, parents. Infant and toddler swimming programs have been increasingly popular over the years. Not only are these early lessons a great way to teach your children to enjoy water activities, but they also help teach both children, and parents, water safety and various ways to implement risk-prevention strategies.
It's important to keep in mind that swim lessons, regardless of age, are by no means a substitute for water safety or adult supervision in the water. Safety should always be kept in mind and preventative strategies should include pool fencing, floatation devices, and constant supervision – just to name a few.
Amarillo Town Club has been the top choice among parents for
swim lessons
 for children of all ages. We take pride in our reputation as the most convenient, budget-friendly, and 
safe
 place for children to learn how to swim. Our certified instructors are committed to providing children and parents with a safe and friendly environment that maintains a strong commitment to water safety and proper techniques.