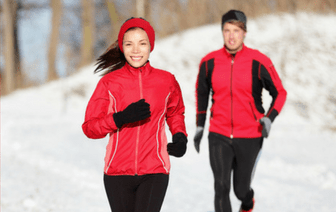 Winter weather is on its way. While everyone dreams for a White Christmas, the colder months can wreak havoc on your health goals. Who wants to go for a run when the temperature drops to 18?
Between packing on the pounds during holiday get-togethers and being tempted to skip your outdoor workout because of the cold, this time of year can quickly put a kink in your fitness plans.
With that in mind, we've crafted a list of 8 winter workout clothes for men and women that stomp out excuses. This cold-friendly gear lets you can easily stay on track.

ICEBREAKER LEGGINGS
Leggings are essential for working out during the winter. This pair from Icebreaker works great as a base layer when the temps drop, keeping your legs dry and warm. You can also wear them alone as regular running pants when the weather warms back up.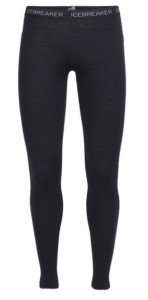 UNDER ARMOUR WOMEN'S COLDGEAR INFRARED FULL ZIP HOODIE
This jacket isn't your typical hoodie. Under Armour is famous for its comfortable, sweat-resistant clothing, and this hoodie is no different. But don't let the slim-fitting design fool you: Its heat-retaining inner coating and quick-drying exterior make the Infrared Full Zip Hoodie ideal for braving even the toughest winter conditions.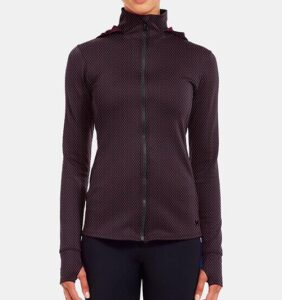 KARMA ALEX LEGWARMERS
Legwarmers go hand-and-hand with the 80s, but they're making a comeback. Legwarmers are great for exercising in the cold (no Spandex leotards required). This pair is an effective option for layering during winter workouts. The tall length keeps your legs nice and toasty, while the heel stirrup holds them in place during any exercise routine.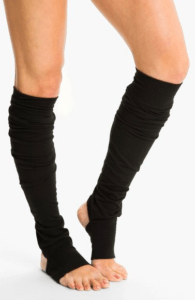 REI TECH-COMPATIBLE POWERFLYTE NEON GLOVES
You need gloves if you're planning an outdoor workout during the cold months, but not just any pair will do. With touchscreen-sensitive thumb and forefinger pads on the Tech-Compatible Powerflyte gloves, you can use any smart device without freezing your fingers.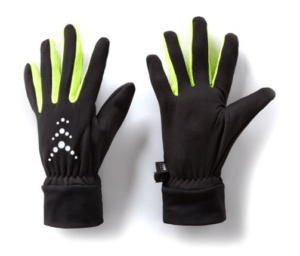 BROOKS PUREPROJECT JACKET
Another great option for keeping warm is the PureProject Jacket. It has a wind- and water-resistant inner layer for comfort and reflective yarn in the outer shell for safety. If that's not enough, this jacket includes technical DNA fabric that adapts to your specific body type.
MANZELLA WINDSTOPPER BALACLAVA
This contoured cap might make you feel like a Ninja, but it's ideal for those extra-rough winter days (think snow and sleet). It fits perfectly over your face and head to keep you warm no matter what. But please, no running with throwing stars.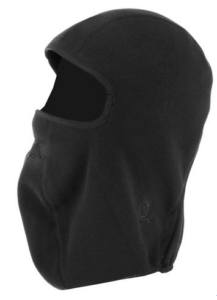 FEETURES ORIGINALS NO-SHOW SOCKS
If you don't put much thought into the socks you're wearing on your cold-weather runs, then you'll end up paying for it in blisters and sore feet. These specially-designed socks are breathable and cushioned without adding a ton of bulk. They're also form-fitting to prevent the slipping that leads to those horrible blisters.

MANZELLA CONVERTIBLE RUNNING MITT
Warm gloves that convert into waterproof mitts? Yes, please. These breathable gloves for men and women protect your hands in harsh weather, but the added palm grips allow you to handle things like your water bottle or keys without fumbling.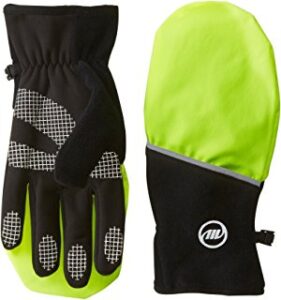 If you want to take you workout indoors this winter, reach out to the fitness pros at the Amarillo Town Club. We've got everything you need to stay in shape, including heated indoor pools.