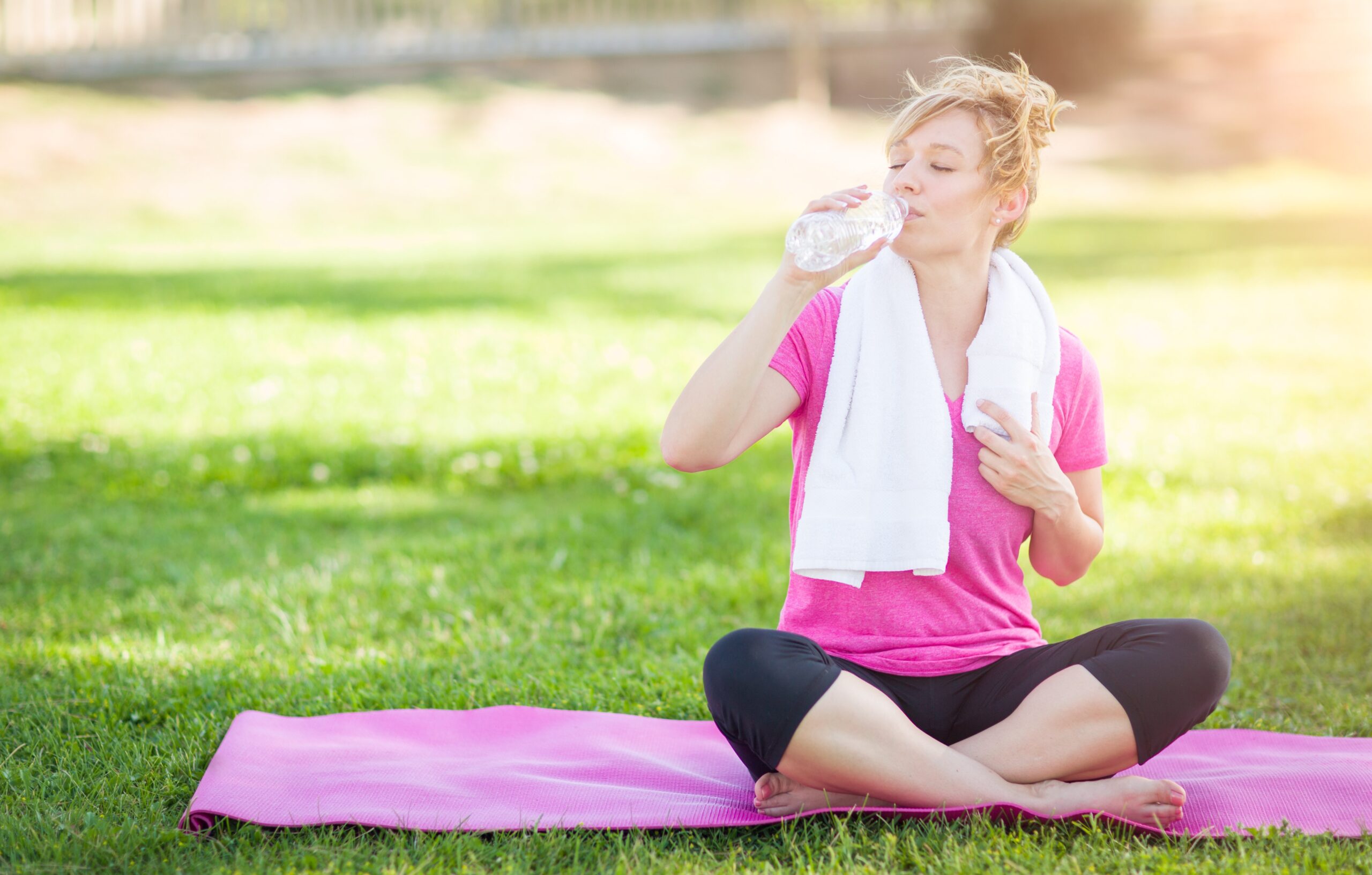 Staying active in the blazing hot Texas heat can be incredibly dangerous, especially considering how prominent heat stroke is in our area. But if you prepare accordingly, you can withstand the triple-digit temperatures without feeling lightheaded or exhausted.
Here's exactly what you need to fight heat stroke when exercising outdoors.
Sweat-Wicking Shorts And Shirt
Don't throw on just any shorts when you head outdoors this summer. Wear sweat-wicking shorts and shirts so your sweat doesn't stick to your skin and clothes. These specially made garments are designed so sweat glides right off the fabric and onto the ground. It will keep you as dry as possible and prevent dehydration.
Cooling Towel
Always keep an absorbent towel nearby when exercising outdoors during the summer. It will help you cool down, especially if you dunk it in water before applying it to your face, arms and legs. The best style of towel is a cooling towel. When immersed in water and "snapped," this type of fabric chills right away. It's the perfect form of cool relief after a taxing workout beneath the scorching hot Texas sun.
Mind Your Hat
It's common sense to wear a hat when heading outside on a sunny day. However, the type of hat you wear matters a great deal. Opt for headwear made with light materials such as polyester. Ideally, you should wear a polyester hat with vented panels. These panels help you stay as cool as possible. They also circulate the air while you are outdoors.
Sun Sleeves
Just about everyone forgets the SPF at one point or another. Put some sun sleeves in your vehicle so you have a means of guarding against the sun's wrath in the event that you forget the SPF. Sun sleeves are also ideal for those who tend to sweat off their sunscreen during workouts.
Lightweight Socks
Socks are an absolute must. They'll help your sneakers last longer and your feet stay drier. But you shouldn't wear the same socks in summer as you do in winter. Opt for a pair of lightweight, breathable socks so your feet don't feel like they are trapped in a sauna when you head outdoors for a summer workout.
An Insulated Water Bottle
To fight off dehydration, you'll need to drink a lot when you're in the heat. Choose a light-colored water bottle with insulation. This way, if you spend an hour or longer outside, it won't absorb the sun's heat and warm up your cool water.
High-Powered Sunscreen
While sunscreen might not keep you cooler, it is crucial to skin health. Sunscreen protects your skin from UV rays, preventing sunburn and forms of skin cancer. Experts recommend using sunscreen with an SPF of 45, as this blocks out 98 percent of UVB rays.
Amarillo Town Club Will Keep You Cool This Summer
Want a break from the Texas heat? Join the Amarillo Town Club and work out in a temperature controlled environment or dive into one of our refreshing pools.