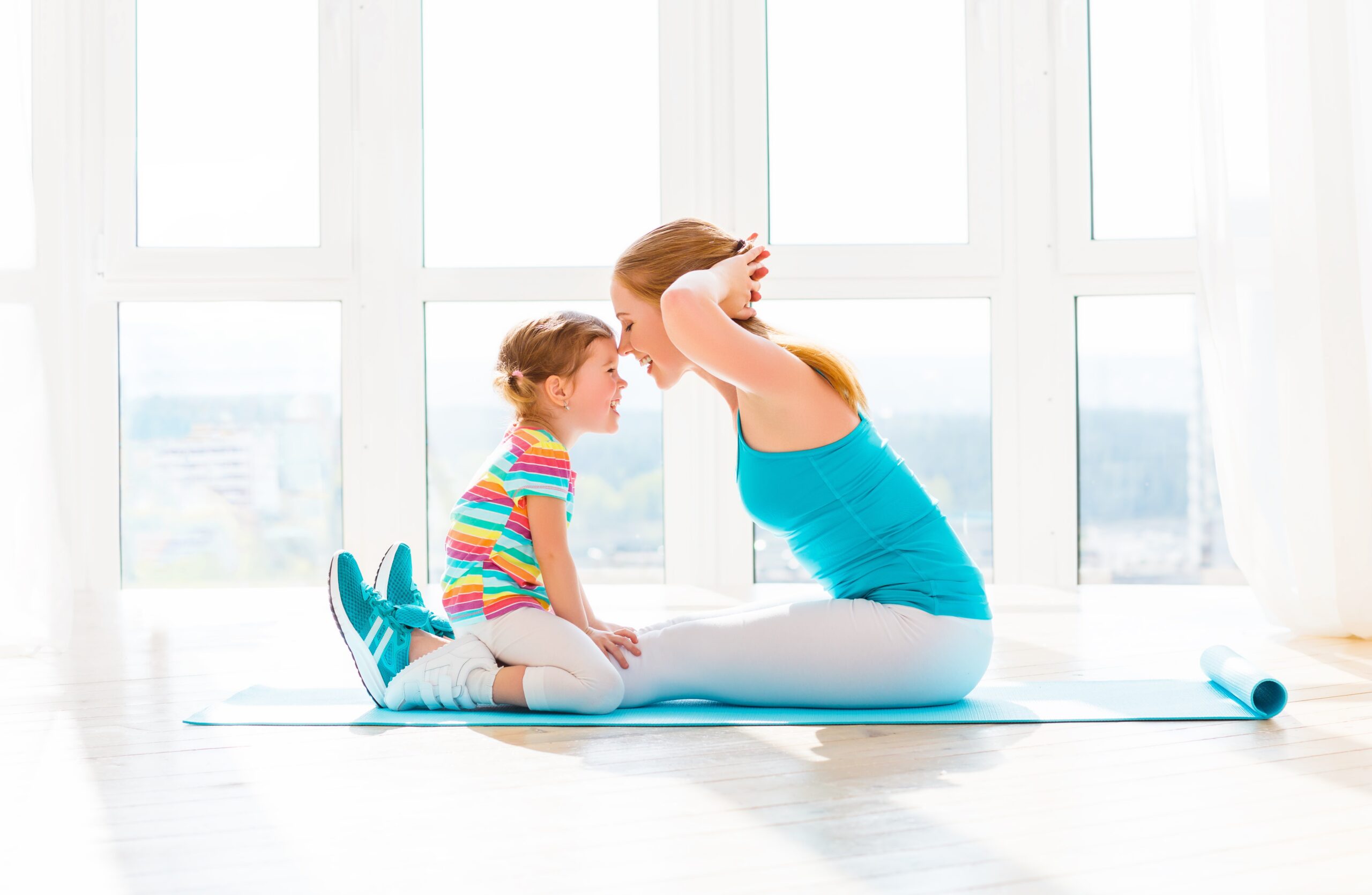 If you're a parent, chances are you're short on time and long on responsibilities. This is especially true when the school starts up again.
But just because summer is ending doesn't mean you can't keep off the extra pounds. Here's how to stay in shape with a busy schedule and endless responsibilities.
DEVELOP A WORKOUT SCHEDULE AND STICK TO IT!
If you don't plan your workouts ahead of time, you'll either forget to exercise or simply run out of time. The end of the summer means all sorts of new school-related responsibilities, from driving your kids around to preparing lunches, helping the kids with their homework, buying school supplies and so on.
If you aren't careful, you could end up spending all your time on your kids and none on yourself. You need some time for yourself. If you don't take care of your body, you could end up with health problems like a compromised immune system or heart problems.
So sit down, plan a workout schedule and post it on the refrigerator. Let your family know that you're going to spend at least one hour every few days at the gym. Then, schedule reminders on your phone and get out the door.
READ: 7 Secrets To Sticking With The Gym
TRY "CHORE WORKOUTS"
Chores certainly aren't fun, but they can be a great workout. Whether it is raking leaves, mowing the lawn, cleaning the floors or carrying the laundry up and down the stairs, you can get plenty of exercise performing the weekly chores.
Many chores, like the ones listed above, are great for cardio. Push yourself even further to get your heart pumping. Or, you can take it to the next level by trying one of Shape Magazine's chore workouts. This way, you lose extra body fat while keeping your house looking great.
EXERCISE WITH OTHER STAY-AT-HOME PARENTS
One of the best ways to stay fit once the summer ends is to engage in group workouts with other stay-at-home moms and dads. Get to know the parents at your kid's school. These parents usually have similar schedules to yours, making them great workout partners.
You can share information about the best babysitters, carpool and sign up for group fitness classes together. Exercising with fellow mothers can motivate you not only exercise on a regular basis but also to push yourself even further.
INVOLVE THE KIDS
If you have little ones who aren't in school, exposing them to exercise during the day is a great way to bring you closer while helping you both stay in shape. Find a fun beginners dance workout on YouTube and get moving.
You can also involve your older kids by exercising together after school ends. Whether it's swimming, riding bikes, playing basketball, playing tennis or running, it's much easier to stick to an exercise schedule if your kids can tag along.
Another option is to coach your child's sports team. Coaching a sport like soccer will keep you active as you teach the kids the basics of the game. And, it's a fun way to stay involved in your kid's extracurricular activities.
BUILD THE BODY OF YOUR DREAMS AT AMARILLO TOWN CLUB
At ATC, we understand that balancing fitness and your family life can be a challenge – particularly with all the distractions of home.
That's why we offer free childcare so you can sculpt your body and get a stress-relieving workout knowing your children are well taken care of.
Come take a tour of our facilities today and see for yourself what ATC has to offer.