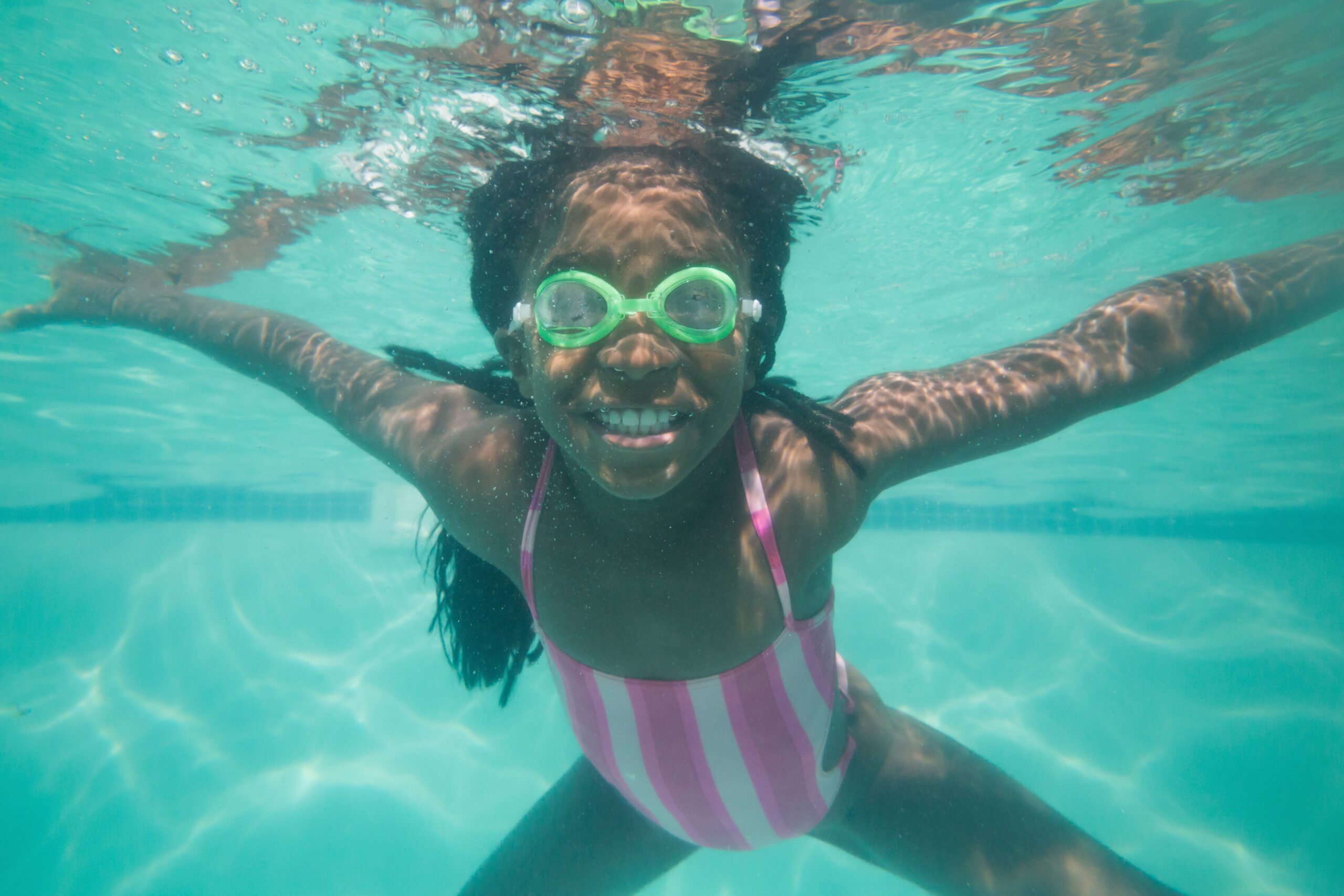 You've probably heard quite a bit about our Outdoor Aquatics Park, but did you know that both Amarillo Town Club locations have indoor pools?
Our Indoor Aquatics Center includes a 25-yard, 8-lane lap pool perfect for free swimming. It also includes a 4-ft. deep training pool, where we host swimming lessons, classes and other activities.
Whether you're interesting in trying out a new workout experience, joining a fitness class or taking your kids swimming year round, you can take advantage of our Indoor Aquatics Center. Our heated indoor pools are available to all ATC members at no extra cost. You can also bring a friend to the pool with a free day pass.
Ready to swim? Here are just a few ways you and your family can enjoy the indoor pools at our Cornell and Hillside locations.
BUILD ENDURANCE BY SWIMMING LAPS
Whether you want to train for a triathlon, improve your breathing or just get a good workout, laps are a great way to burn fat and build endurance. Lap swimming is proven to improve mood and lower the risk of health problems. Water workouts are also easier on your joints, making them a great option for people with arthritis or muscle pain.
Our lap pool is the perfect place to try your hand at swimming laps, as well as free swimming. The lanes are 25 yards each, giving you plenty of room to swim. Additionally, the pool is heated so you swim comfortably throughout the year.
JOIN THE FUN WITH AQUATICS CLASSES
Who says working out can't be fun? We provide a variety of aquatic workout classes for all fitness levels.
Water Wellness is the perfect aerobics workout for anyone suffering from arthritis, osteoporosis or other joint-related conditions. The low-impact class is designed to improve and maintain joint flexibility, range of motion and overall physical health.
Those looking for a high-energy challenge will love Hydro Works, a workout series that incorporates cardiovascular and strength training movements to help tone, tighten and build muscles.
Water Works is the perfect in-between water aerobics class. The class uses flotation tools to improve your endurance, flexibility, coordination, strength and muscle tone.
Check out our class schedule to see what aquatics class works best for you.
TAKE YOUR KIDS SWIMMING ALL YEAR
Summer isn't the only time your kids can go swimming. Our indoor pools are available year round to all members, kids included. Swimming is a great workout for kids, and it also provides you with an hour of peace.
Whenever there isn't a class in session, your kids are welcome to bring their floaties and have a blast. We have have lifeguards on staff to ensure your children stay safe as they swim.
If your kids are in a swim team, talk to our office about training for free at ATC.
IMPROVE YOUR FORM WITH SWIM LESSONS
When you take your kids swimming, you want them to stay safe. The best way to do this is by enrolling your kids in swim lessons. Our affordable swim lessons are available to all ages, so it's never too late to sign your children up. We offer swim lessons year round.
Swimming lessons aren't just for kids. Even adults can take advantage of our swim lessons.
Form is crucial to speed when it comes to swimming. If you want to participate in a triathlon, sign up for one of our swim lessons. Our experienced swim instructors can help improve your form so you can swim longer, faster.
Your kids have fun in the water water while preparing for summer and getting one-on-one swim lesson instructions.
Swimming is an invigorating workout the whole family can enjoy. And, it's fun. If you're a member of ATC, check out our Indoor Aquatics Center today and see how you can get the most out of your membership.