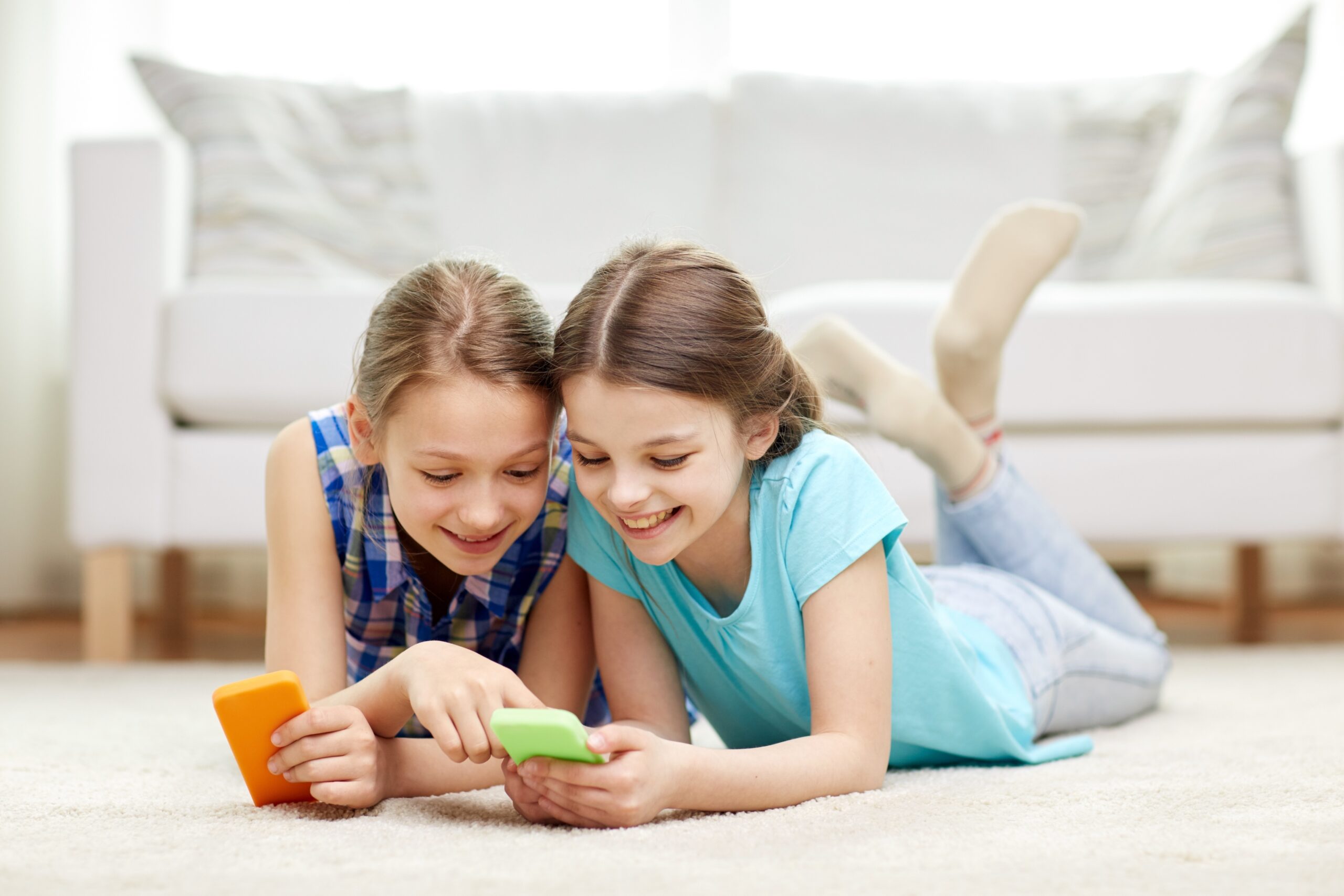 Nowadays, most kids come home from school and head directly to the screen. Whether it's the TV, laptop, tablet or phone, kids tend to stare at screens for hours, munching away on snacks.
Children and teens who don't exercise often and eat an excessive amount of sugary and salty treats are at risk for obesity, diabetes and other health problems. However, getting them up and moving into a healthy lifestyle can be a challenge.
Fortunately, these six apps can help make it a little easier. These apps use science and entertainment to improve your kids' health.
IRON KIDS
If your likes sports or simply wants to be stronger, Iron Kids is the perfect app. It educates children and teens on how to properly bolster strength, balance and overall fitness.
Developed by accomplished Ironman triathlete Dr. Jordan D. Metzl, Iron Kids teaches how to boost your upper body, lower body and core strength in a way kids can understand. It also explains how to use gym equipment and perform exercises is the safest possible manner.
HARRY'S HEALTHY GARDEN
Get your child interested in fruits and veggies at an early age with this helpful app. Created by the American Heart Association and BabyFirst, Harry's Healthy Garden teaches your kids how to grow and prepare nutritious produce through virtual gardening activities.
Kids design, plant and harvest digital gardens. Parents can check out their child's progress and access child-friendly recipes through the app's Parent Zone. These activities feel like games while simultaneously teaching important lessons on healthy eating.
KIDSDOC
When something goes wrong, it can be hard to know what to do. That's where KidsDoc comes in.
KidsDoc provides care guides to help parents make well-reasoned decisions when their child becomes sick. The app facilitates access to sources of relief for minor illnesses and injuries as well.
Get It From The Google Play Store
CHILDREN'S ON CALL
This is the symptom-checker app parents have been waiting for. If your child is hurt or feeling ill, fire up this free mobile app to determine the type of care that will likely benefit your child.
It even answers questions regarding child eating habits and behavioral issues. Simply look up your child's problem or symptoms and the app will gauge how serious the situation is. The app's advice stems from pediatricians' clinical protocols that have proven effective for hundreds of millions of symptom calls across more than a decade.
30 SECOND MOM
This app delivers snippets of helpful health content to busy parents. And the best part is: Each health tips only take thirty seconds to read.
The app offers advice pertaining to sickness, self-care, vaccines and more. All of the health information is provided by five Loyola University Health System doctors who are also mothers. Their helpful tips are provided on a daily basis to parents' mobile devices.
AWESOME EATS
Your kids will love this fun game. You'll love that it's free. Awesome Eats encourages kids to eat healthy, fresh food from the garden. During the gameplay, kids learn about making better food decisions. Because the app is designed as a game, children will actually want to play it.
HELP YOUR KIDS STAY HEALTHY WITH ATC
The best way to improve your kids' health is by helping them get (and stay) active. At Amarillo Town Club, we offer a variety of kid-centric activities to get youth of all ages on their feet.