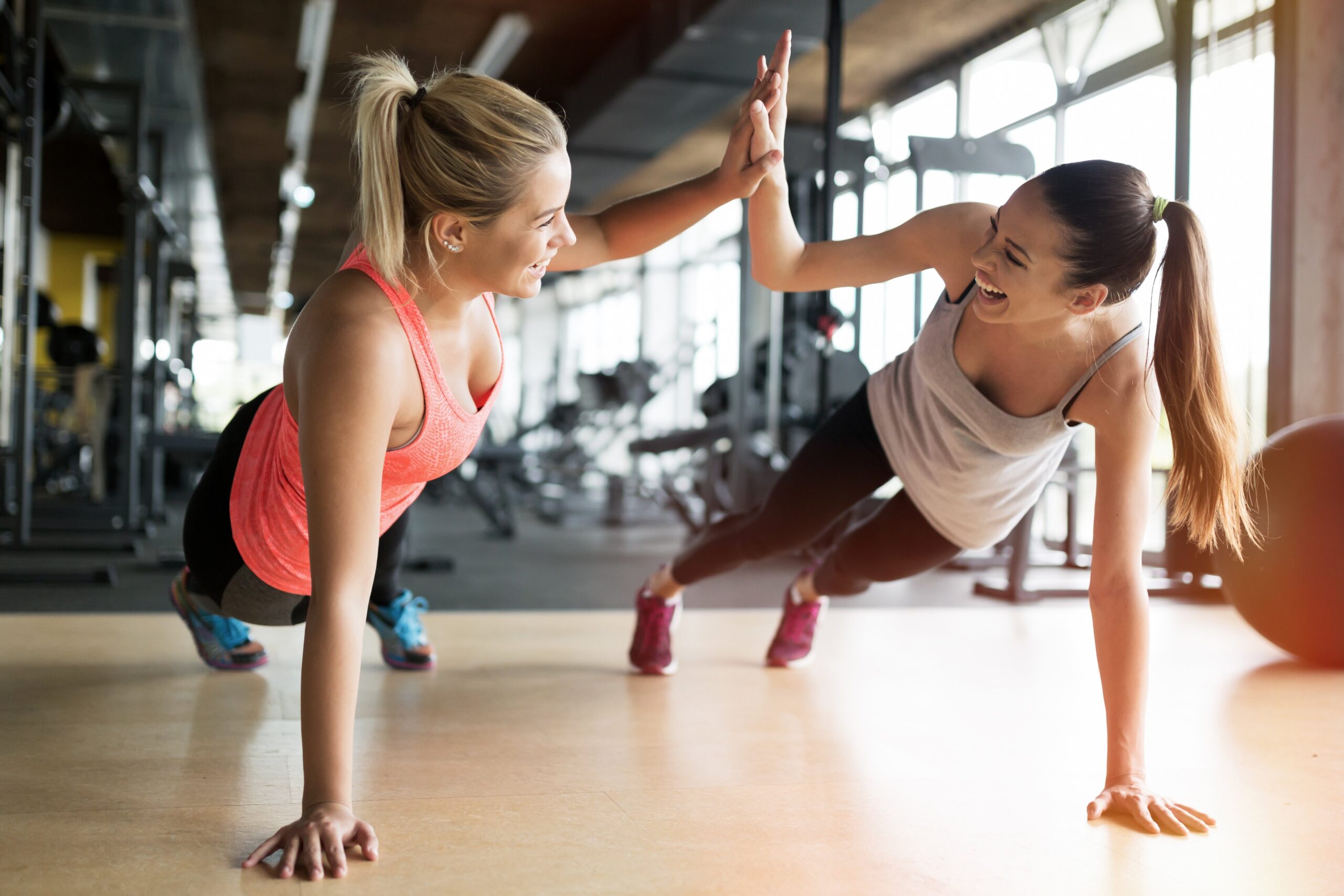 If you've thought about hiring a personal trainer but are worried about spending the money, it may be time to take a closer look.
That is, a closer look at the benefits a personal trainer provides and why those benefits are a wise investment. Here are some reasons why working with a skilled trainer pays big dividends in the long run.
1. EXPERTISE
Professional personal trainers have the knowledge to ensure you're doing each exercise properly and that you're doing the right exercises for an intended muscle group.
While watching yourself in the mirror when you perform an exercise helps guarantee you're using the proper form, it's better to have someone with you who knows when to tweak something if needed.
Continuing to do an exercise incorrectly can easily lead to injury.
2. ACCOUNTABILITY
A personal trainer is far more likely to hold you accountable for missing a workout — or not working out as hard as you should — than a friend who works out with you.
It's their job to see that you're getting results from your workouts and they don't want the reputation of being a trainer who lets his or her students slack off.
There's also the fact that you're paying a trainer. Slacking off means that you aren't getting the most for your hard-earned money.
Meet ATC's Expert Personal Trainers
3. MOTIVATION
While it's true that a trainer will push more strenuously than you would on your own and they also know when to pull back and keep you from moving ahead prematurely (which can lead to injury). On the other hand, a trainer also knows when to push you beyond your comfort zone to get the best results.
Also, a good trainer will give you alternative exercises if you're struggling with one or when you're compensating for an injury.
4. PERSONALIZATION
Good trainers evaluate your strengths, weakness, and goals to develop a customized workout that's right for you. They won't use a one-size-fits-all approach that has you doing exercises from which you get little benefit. They'll also teach you new things and help you become familiar with machines and exercises you haven't tried.
5. SAFETY
We've already mentioned a trainer can help prevent injury by keeping you from pushing ahead too fast. And injuries can easily derail a workout and drain your motivation to continue.
But a trainer will make sure that you're doing exercises properly and safely, while also adjusting your workouts if old aches and pain flare up. They'll also notice when you develop an imbalance between certain muscles, which can also lead to injury.
6. GOAL-SETTING
A personal trainer will work with you to establish realistic but meaningful goals and help you to attain them. They also provide encouragement by noticing improvements that you might not have noticed on your own — and which help you push forward when you get discouraged or when your motivation wanes.
He or she also will help you get past a plateau, i.e., when you're doing the same routine without getting the same results.
The Amarillo Town Club is committed to helping you stay on track while making sure you're always inspired and motivated. Our certified personal trainers are here to help you find your fit. We offer both one-on-one and small group personal training sessions. Contact us today and let us help you achieve your goals.